My Approach
Counselling, Psychotherapy and Supervision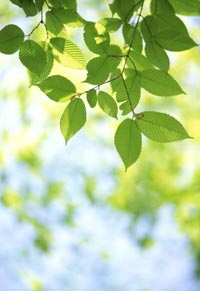 I work in a Humanistic way, which means I have training in, and work with the four modalities that fall under the Humanistic umbrella, these are Gestalt, Person Centred, Psychosynthesis, and Transactional Analysis. In addition to training as a Humanistic Counsellor, I have undertaken psychotherapy training in Transactional Analysis.
Gestalt Therapy: An existential/experiential form of psychotherapy, that emphasises personal responsibility and focuses upon the individual's experience in the present moment. The therapist doesn't interpret experiences for you, instead you work together to help you understand yourself.
Person Centred: A form of humanistic therapy that deals with the ways in which an individual perceives themself consciously, rather than having your therapist try to interpret unconscious thoughts or ideas. In this technique, your therapist creates a comfortable, non-judgmental environment by demonstrating congruence (genuineness), empathy, and unconditional positive regard toward you while using a non-directive approach. This helps you find your own solutions to your problems.
Psychosynthesis: A broad based approach that works with your past, your current issues and problems as well as your future potential. It works to understand the issues and problems that you are currently facing by looking at aspects of your past. It looks at the patterns you have developed and seeks to uncover hidden or underdeveloped parts of yourself so that you can realise your future potential and find purpose and meaning.
Transactional Analysis (TA): Offers a unique way of understanding your personality, behaviours and relationships. It is an integrative approach, which combines humanistic, cognitive behavioural and psychoanalytic concepts.
Cognitive Behavioural Therapy (CBT): A psychotherapeutic approach that addresses dysfunctional emotions, maladaptive behaviours, cognitive processes and contents through a number of goal-orientated, explicit systematic procedures. The name refers to behaviour therapy, cognitive therapy, and to therapy based upon a combination of behavioural and cognitive principles and research. Most therapists working with clients dealing with anxiety and depression use a blend of cognitive and behavioural therapy. This technique acknowledges that there may be behaviours that cannot be controlled through rational thought. CBT is 'problem focused' (undertaken for specific problems) and 'action orientated' (therapist tries to assist the client in selecting specific strategies to help address those problems).
Therapeutic Relationship
My aim is to create a therapeutic relationship with clients, which is safe, supportive and invites development, growth and change; as well as encourages equality, mutuality and choice. To help create this type of relationship, I base my practice on the philosophical assumptions of TA.
These are:
People are OK: everyone has equal value and worth
Everyone has the capacity to think about and assess their experiences
Decisions can be changed; this is on the premise that everyone has the capacity to think and can, within the confines of their culture and resources, decide their own destiny
TA provides a theory of:
How people function psychologically
How people communicate and why communication breakdowns occur
How decisions made in childhood may continue to influence behaviour later in life despite painful consequences
Drawing on a number of modalities, I work with individuals and couples to help them better understand their internal world and relational patterns. Part of this process is to facilitate people to make links and observations between their past experiences and present difficulties. Through the therapeutic process, people develop insight, establish a greater understanding of 'why they do what they do', and discover alternative ways of coping, or bringing about changes, in the way they think, feel and behave.
I offer different levels of on-going therapeutic support, from time-limited focused counselling for specific issues, to open-ended psychotherapy for long-term or recurrent difficulties with roots in the past.
Also see: Your first session